THE ADMIRAL THEATRE CHICAGO

3940 W. lAWRENCE AVE

REVIEW BY MR. GOODTIMES

6/12/2008

Disclaimer: This site is not the offical site for Admiral Theater, but is simply a reiew.
Situated on Chicago's culturally rich north side, the Admiral Theatre is a famous
strip club
with a fascinating history and lore. What makes this venue so unique isn't so much the beautiful nude dancers, and there are many, but rather the remarkable history of the building itself.  According to
Wikipedia,
Admiral Theatre has been around since the early part of last century, serving as a Vaudeville house prior to the Great Depression. Admiral opened its doors March 31, 1927 and has worn a variety of hats. Contrary to popular belief, burlesque shows during the roaring 20s were anything but stripper shows. Instead-
Vaudeville
houses such as the Admiral Theatre showcased  music, comedy as well as strip-tease. After World War Two ended in 1945, the country was experiencing a fundamental shift in values, priorities and culture. In 1950, Admiral closed it's doors as a burlesque show club and remained an empty space until the late 60s. 
In 1969, Admiral once again opened it's doors and offered the public the latest shows as well Saturday Morning Cartoons features.
Cinema Tour
has some really cool photos of this unique theatre. Visitors could visit the movie house for the grand total of twenty five cents. This must have been a fascinating time to enter the Admiral because unlike today, people still frequented movie houses for entertainment, as television was not a house hold commodity.  Unfortunately, times were once again changing in Chicago and the historic theatre was unable to attract new visitors. As a result the theatre closed its doors because of slow business.
In 1971, Admiral re-opened as a pornographic movie house. The 70s represented an era of sexual freedom, especially after Vietnam ended in 1975 and adult movie theatres were common place in large urban cities such as New York, L.A. and Chicago.  However, in 1980, Admiral once again was able to change pace with the times and was given a face lift in order to re-open as the first class gentlemen's club it is today.  (Photos retrieved from Myspace and Wikipedia)

Today, Admiral Theatre is one of Chicago's Premier Strip Clubs to see nude entertainment.  While it's true this majestic theatre does not serve alcohol, it does offer upscale, quality strippers with a superb show.  If you are visiting the building at night, you will notice the white concrete building standing out on Lawrence Avenue as it's lit up with pink, magical, neon lighting. The effect makes the appearance of the theatre stand out on an otherwise drab, Chicago street.  The real treat is once you enter the elaborate show club.  You will be greeted at a podium and asked to pay the $20.00 cover charge for admission and escorted through the hallway- leading into the impressive show lounge.  The first thing to catch your eye will probably be the stage. Draped in long maroon curtains and with a deep back drop, Admiral's stage is every bit as large and omniscient as any main stream theatres around the country. In fact, if you have ever had the chance to visit the famed
Music Box
movie theatre, you can get a good idea of the architecture and style of theatres in Chicago, as Music box was built only two years after admiral (1929)- albeit by different architects.
Music box is my favorite place to catch a flick!

I like to sit in the back of the Admiral's show lounge to view the the girls perform exotic strip routines on stage and entertain the crowd. Sitting too close can put a strain on the neck as it's necessary to look up towards the large main stage.  I'm also impressed by the room itself because the seating is comfortable and roomy. The experience really is like being at a Broadway theatre except instead of singers and acting, sexy strippers perform on the stage. Trust me, just because Admiral is one of the oldest clubs in Chicagoland does not mean it isn't state of the art.  The theatre itself has the latest sound system, laser lighting and special effects which makes visiting all the more exciting. Clubs that are near by Admiral are VIP,
Scores
and
Pink Monkey
.  You might also check out
Allstars
or Heavenly Bodies if near O'Hare Airport. Let me also add that the girls at Admiral are stunning. I remember  frequenting this place during my undergrad and being totally infatuated with one of their Asian strippers named K.C.  I've never given away so many singles in my life and she was worth every buck!  I'm not much into nude entertainment and as I said before, prefer a little mystery but...wow, some of the girls here are just mind blowing.
I like to hit clubs and bars on Saturday nights and if I'm not too buzzed from partying, I make the journey over to Admiral. Since the club is open until 6am, it gives me time to check out some really beautiful women while sobering up. Admiral is pretty close to Wrigley field and isn't that far from downtown.  Also, if you find yourself at the Admiral and need some late night eats afterwards-head over to
Golden Nugget
in Ravenwood. That place is awesome and serves the best pancakes!
General Information:

Showroom Hours of Operation:

7:00pm - 6:00am 7 days a week

Information was retrieved by Admiral web site as of 2008.

Please contact the Admiral directly for questions about their club.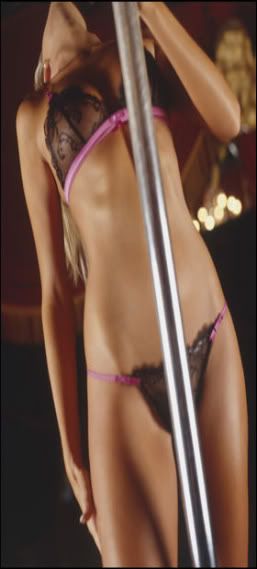 I am hoping to write a review on each Chicago Strip Club by the end of 2008. as it takes time to gather historical info.

Fantastic Photo of Admiral in 1969